MAY 17, 2017 11 MINS READ
When I started my first WordPress blog the only WordPress plugin I used was YOAST SEO. As a blogger still I give it the first preference but as time moves on I met lots of trouble with my blog and my needs also kept on growing.
As it is WordPress there will always be a plugin extend helping hand to rescue me. That is what we are going to see in this post.
[exclusive_bonus title="Reader's Benefit:"]Value added benefit to WP Team Support readers. Free PDF download 10 Must Have WordPress Plugin While Starting A Website To Skyrocket Your Growth[/exclusive_bonus]
[tables_content title="The Basic Need For Any Website"][table_content link_type="custom-link" title="Website Seo" link="#seo"][table_content link_type="custom-link" title="A Contact Medium Through Which Your Visitor Reach You" link="#contact"][table_content link_type="custom-link" title="Plugins To Engage Your Visitors" link="#engage"][table_content link_type="custom-link" title="User Friendly Comment System" link="#comment"][table_content link_type="custom-link" title="Social Share Option" link="#social"][table_content link_type="custom-link" title="Security Of The Website" link="#security"][table_content link_type="custom-link" title="If It Is A Ecommerce Website Then Definitely Woocommerce" link="#woocommerce"][table_content link_type="custom-link" title="Analytics Plugins To Have The Insight Of Our Visitors" link="#analytics"][/tables_content]
YOAST SEO WordPress Plugin
SEO is a very important unavoidable criterion for any website. There are a lot of things taken into consideration for best SEO ranking, thankfully WordPress has already reduced half the burden of it and the rest we have to manage with the plugin and optimizing the settings manually.
As I said before YOAST will always be my first plugin in my list as it is been with me right from the beginning of my WordPress journey.
Literally, I never know what SEO is when I entered into WordPress but YOAST made my learning curve easy.
YOAST is most preferable if you need other choices you can go with All in One SEO.
[experts_box experts_title="Easy One Click Solution:"]Keep your website perfectly optimized in all the aspects. Buy the required SEO and Other Optimization Support Service[/experts_box]
Features
Focus keyword and content analysis
Post titles and meta descriptions
Robots meta configuration
Readability check
Breadcrumbs
Primary category
Permalink cleanup
XML sitemaps
RSS enhancements
2. Gravity Contact Form WordPress Plugin
I understand the need of a contact form when I decided to do freelance content writing. People interact with me through comments but how do they reach me directly?? that too when I decided to take writing as a profession I do really need a professional approach.
[blockquote]I can't simply say "Hey CEOs!! If you need my work just send me a text in my FB profile or Tweet me" I don't want to shock good hearts who was ready to help me[/blockquote]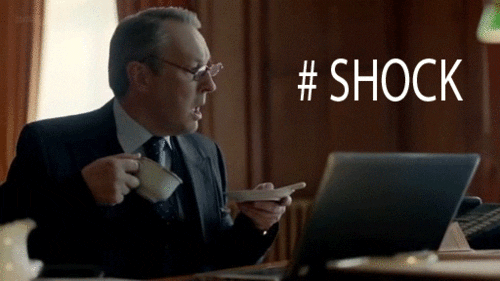 That is the time gravity form come in handy to me. So the second thing you have to consider is Contact Forms.
Gravity form is an awesome form plugin helps us to create custom forms within minutes. Gravity forms have drag and drop form builder to create custom forms and already has templates fo the default option.
[experts_box experts_title="Easy One Click Solution:"]Add contact forms to your website and style the forms as you want. Buy the Styling Contact Forms Service[/experts_box]
Features
Form Fields – Pre-designed form fields given to you already just select what are the forms you need in your form
Conditional Logic – Enables you to decide when and what fields to show to your website viewers
Order Forms – Helpful for billing form design purposes
Entry Management – Your entry lists are stored in your WordPress database you can manage these in from your WordPress dashboard itself
Notifications – Transmission emails, that is automatic emails are triggered to your users when they submit a form.
WordPress Plugins To Engage Your Visitors
Engaging visitors is an important task in any website. As much you engage the visitors and that much you can hold your current users. A survey states that 60% of small business put their effort in acquiring new customers but forget to retain their existing customers, that's a bad sign for a business.
To engage your visitors there are a lot of plugins available based on which part of the website you are trying to impress your readers. Here are some of the plugins you can make use of
[recommened_reading id="2745″ title="Recommended Reading:"]
3. Yet Another Related Post Plugin (YARPP)
As long as the visitor is in your site that much the dwell time increase and that is good for your SEO too. As I am a blogger the only thing I can make to engage my visitor is presenting them the best post or the latest post to them.
YARPP will be a good option for that. It is one of the way to engage your visitors in the sidebar. You can show your latest product, new product or services and achievements to your readers.
Features
Thumbnail or list view of related content
Related posts, pages, and custom post types
Pre-designed Templates are there help you select the way your content list must appear
Contents are selected based on post title, content, tags, and categories
Related posts in feeds
4. DISQUS Comment System WordPress Plugin
DISQUS is the famous comment system plugin out there. Comment segment is the best place where you get the remark of your writing from your readers. If you are not fond of DISQUS then you can try YOAST comment hack it is really worth a try.
[experts_box experts_title="Easy One Click Solution:"]Install your favorite comment system to your WordPress website and engage more visitors. Buy Install a Comment System Service[/experts_box]
Features
Automatically adapts to your site's design and colors or you can set it to your own liking
Supports devices from desktop to mobile, including Google AMP
Multilingual support, 70 languages supported and counting
Fun discussion interactions: upvotes, downvotes, threaded replies, recommends, and more
Rich-media-supported comments let readers add images and video to keep discussions lively
Instant activity notifications, email notifications, and email digests pull readers back in
Discover other top discussions through publisher profiles and organic discovery modules next to comments
With Disqus Home, publishers get a built-in network of the Internet's most active commenters
5. Akismet
The comment segment is the best place in a website and also the easiest way where your website gets spam. At the beginning stage of my blogging, I used to get SPAM comments, when I wanted to get rid of this AKISMET really helped me.
Let the readers enjoy your post and have healthy interaction with fellow readers. It monitors and removes all the spam contents and irrelevant suspicious links in the comment.
Features
Check and filters the comment that looks like spam
Each comment has a status history, take a complete control of each comment
URLs are shown in the comment body to reveal hidden or misleading links
Moderators can see the number of approved comments for each user
A discard feature that outright blocks the worst spam, saving you disk space and speeding up your site.
6. AddThis Plugin Social Share WordPress Plugin
Your content needs to get to the as many audience it could. All the quality work done in a website must reach the mass audience. Social Sharing Plugin helps with this one and must have for any website either be it is a content or a product it need its correct audience.
[experts_box experts_title="Easy One Click Solution:"]Add social share plugins to your WordPress website and give your content more exposure. Buy Install A Social Sharing Plugin Service[/experts_box]
Addthis is an interesting plugin it allows you to add as much as social accounts you are interested to add so that your contents can explore new social world and new audience. It has both free and premium plugins.
Features
Quick & easy installation
Over 20 styles to choose from
Customize to match your site
See how they perform with analytics
7. Itheme Security WordPress Plugin
Security of the website is a must and need to be done regularly. WordPress security is not something you can reach by single process it is a routine process of eliminating the error and improving the strength of the website.
Itheme security plugin would help you in maintaining your WordPress website security.
[experts_box experts_title="Easy One Click Solution:"]Improve your site security give it an iron clad protection. Buy the required Website Security Related Support Service[/experts_box]
Features
WordPress brute force protection
File change detection
404 Detection
Strong password enforcement
Lockout bad users to improve user experience
Hide login & admin
Scheduled database backups
Google reCAPTCHA integration for sensitive login pages
Change WordPress salts & keys To improve security layer
Online file comparisons to find malicious file in update
8. WooCommerce Plugin
WooCommerce plugin is almost the predominant e-commerce plugin in WordPress. It is flexible, user-friendly and developer friendly. You have many Add-ons to make things easier for you, it is one of the reason why this WordPress plugin is so famous.
[experts_box experts_title="Easy One Click Solution:"]Install, add and customize WooCommerce Theme. Get the best result from the best e-commerce plugin. Buy the required WooCommerce Support Service[/experts_box]
Features
With WooCommerce, you can sell both physical and digital goods in all shapes and sizes
Offer free shipping, flat rate shipping, or make real-time calculations
WooCommerce comes bundled with the ability to accept major credit cards, PayPal, BACS (bank transfers), and cash on delivery
WooCommerce gives you complete control of your store, from taxes to stock levels to customer accounts
Can customize and bend the way you want, WooCommerce is flexible and developer friendly
9. Monster Insight
Once you made your website a commercial playground you must have a deeper and clear insight of your website analytics. Monster Insight plugin helps you to get the Google analytics to your website.
Features
Simple installation through integration with Google Analytics API
This plugin uses the universal or the asynchronous Google Analytics tracking code
Gives you incredibly nice visitor metric dashboards right in your WordPress install
Option to enable demographics and interest reports
Outbound link & downloads tracking
Possibility to ignore any user level and up, so all editors and higher for instance
Tracking of your search result pages and 404 pages
10. Google Adsense (No Longer Supports)
Let your website earn for you. Add google Adsense to your website, just choose what type of ads and choose the conditions you need to set for the ads that show on your website, rest Google will look after for you.
Google AdSense plugin helps you to add ads to the web pages directly with the simple point-and-click interface rather than manually inserting snippets. This plugin automatically determines the potential place on the web page to place the ad. Formerly this plugin is known as Google Publisher Plugin.
Features
Easily add AdSense ads to your site to make money from advertising
With one click, enable mobile-specific ad layouts with Automated Mobile Ads
Manage your ads quickly and easily through a point-and-click interface
Manually insert ads in locations that you determine yourself
Exclude pages from having ads on them
Verify your site with Webmaster Tools with just one click
Miscellaneous WordPress Plugins
Apart from the above mentioned basic plugin you can use these two plugins. These plugins will be beneficial for the website in level two. That is the website which have regular users and are becoming members of your website.
Limit Login Attempt WordPress Plugin
As your WordPress website grow you may want to give your users their own space by by giving them an account in your website at that time you can use WP Limit LoginAttempt plugin for your user security.
FEATURES
Login Security – Limit Login Attempts and track user login attempts
Captcha Verification
Lightweight plugin
Mechanism for slow down brute force attack
Redirect to home page, when abnormal request (It will stop hacking tools)
WPML Plugin
If your website has international audience and you want your content to show in their own language to make it even more comfort for your user you can use this WordPress plugin.
With WPML you can translate pages, posts, custom types, taxonomy, menus and even the theme's texts
Features
One WordPress installation, multiple languages
Powerful translation management
Multilingual E-Commerce
Translation for theme and plugin texts
Professional translation service for language or word it does not support
Works with most WordPress themes
Guardian Angels
That's it these are my guardian angels in my WordPress website. The WordPress plugin choice for each of us vary based on our need and the nature of our website and the audience we have. But the basic need will remain the same, hence the plugin list is categorized based on the needs.
What are all the WordPress plugins you will check every time as you start a WordPress website, share with us in the comment section and also mention your favorite WordPress plugin or any interesting event that a plugin changes your entire website experience. Happy Website!!