MAY 10, 2017 13 MINS READ
WordPress SEO for most of the beginners it sounds fearfully interesting.Here in this WordPress SEO topic, you are going to see basic settings and minor tweaks that could help your website easily surpasses 100's of websites with the same topic.
Speaking of SEO that to specifically WordPress SEO half your work is already taken care of by the WordPress engine and your SEO ready. All we have to do is to make sure that all the required SEO path are opened. Some basic settings will be opened by default to unleash the full potential we need to do minor changes, that is what we are going to see today.
[exclusive_bonus title="Reader's Benefit:"]Value added benefit to WP Team Support readers. Free PDF download 10 Simple WordPress SEO Tips To Transform Beginners Into Successful Professionals[/exclusive_bonus]
[tables_content title="Basic WordPress SEO Optimizations Every Beginners Must Know"][table_content link_type="custom-link" title="Check Your Site's Visibility Settings" link="#check"][table_content link_type="custom-link" title="Customizing Permalink To Make WordPress SEO Friendly" link="#permalink"][table_content link_type="custom-link" title="Stick To Same Url Www. Or Without Www" link="#url"][table_content link_type="custom-link" title="Adding Xml Site Map" link="#xml"][table_content link_type="custom-link" title="Integrate Your Site With Google Search Console" link="#google"][table_content link_type="custom-link" title="- How To Add Your Website To Google Search Console" link="#how"][table_content link_type="custom-link" title="Optimizing Blog Post For SEO" link="#blog"][table_content link_type="custom-link" title="Bonus WordPress SEO Tips" link="#bonus"][table_content link_type="custom-link" title="- Optimize Clicks To Content" link="#clicks"][table_content link_type="custom-link" title="- Responsive Theme" link="#theme"][table_content link_type="custom-link" title="- Loading Speed" link="#speed"][table_content link_type="custom-link" title="- Use Custom Excerpt For The Post" link="#excerpt"][table_content link_type="custom-link" title="Best WordPress SEO Plugins" link="#best"][table_content link_type="custom-link" title="- Yoast" link="#yoast"][table_content link_type="custom-link" title="- All in One SEO Pack" link="#all"][table_content link_type="custom-link" title="- SEOPressor" link="#pressor"][/tables_content]
Check Your Site's Visibility Settings
Making your website visible to the search engine is an important factor. As we have already mentioned in basic WordPress customization tricks, make sure you uncheck this option when you start to build your website or blog. After completing your website open this option for the search engine.
The reason is when you open this option at the beginning of our website itself all the default WordPress contents will also be get indexed by the search engine. Then when your website is launched in the Google search you will be getting "another WordPress website". It will be looking so stupid at that time.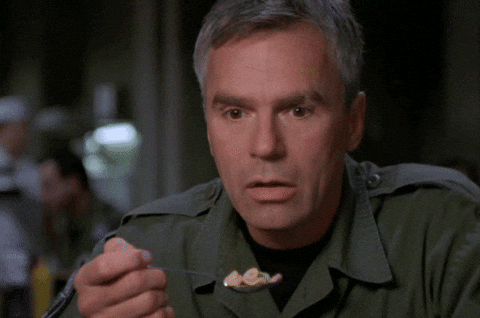 Even if you update your website search engine crawlers take their own time to get the updated information indexed.
To make your website visible to Google go to your admin Dashboard > Settings > Reading and uncheck the "Discourage search engine from indexing this site"

Customizing Permalink To Make WordPress SEO Friendly
By default, WordPress does not allow us to customize the page URL. But we do have the option to turn it on by manually.
The reason for this WordPress SEO optimization tip is, using keywords in the blog post or web page is important because it easily helps the search engines to fetch your website page to the user when the particular keyword is triggered by the user.
For example, if you see a page without a custom permalink, the page link will be like this
This cannot be displayed fully on the SERP page, only a part of the link will be shown on the result page. This also plays an important role in the WordPress SEO, both the search engine and the user want to see the keyword first in the permalink first.
The proper permalink for this URL will be like this
See the link is short and crisp includes only the most important words in its link, for this word only the SEO structure of the blog is also be developed.
To do this go to Admin Dashboard > Settings > Permalink and you will be getting this option as below
By default, the Plain radio button will be selected. This option will not allow you to create your own custom permalink. To create a custom permalink select the Post Name radio button this makes the permalink visible in your WordPress text editor you can edit it from there.
Stick To Same Url With www. Or Without www
With www. Or without www. the result is the same. It will not affect your SEO rank anyway.
They do affect if you are using both types of URLs on your website. Stick to one URL and always maintain it throughout the website it will definitely one good thing you yourself can make to your WordPress SEO plan.
For example, https://wpteamsupport.com and https://www.wpteamsupport.com
The first option is a naked domain name and the second is the website with perfect DNS
When your website is large and if you provide various services in each subdomain then go with www. That is if your website is big and get millions of pageviews per day then go for it.
The another good reason will be cookies. Website with www. will not send cookies to the static subpages unless you set them to.
Search engines almost get a bit confused and the ranking of your website also will not be equal. Choose one and always stick to it.
To set your preference to go to Settings » General following options will be shown to you.
Adding XML Site Map
A site map is the easy navigation map you provide to the search engine crawlers to go around your website and index your website easily.
XML sitemaps help the WordPress SEO much by making it get easily index with the search engine. To set the XML sitemap for your website you can configure the YOAST SEO plugin to your website and the rest YOAST will do automatically.
[experts_box experts_title="Easy One Click Solution:"]Configure your SEO plugin to your site for better result. Take our expert help[/experts_box]
Integrate Your Site With Google Search Console
Google search console is formerly known as the Google webmaster tool. This tool helps you to get your website submit to the search engine giant directly.
By integrating your website with Google Search Console you can
Analyze clicks from Google Search
Get alerts for critical errors or issues
Test whether Google can successfully understand your content
How To Add Your Website To Google Search Console
There are different ways to add your website to Google search console
HTML file upload – an HTML verification file will be provided, download it and upload it to your website and confirm the verification by the link provided by Google.
Add a meta tag to your site's home page
Sign in to your domain name provider and verify the website
Use your Google Analytics account or Use your Google Tag manager account.
If you are using YOAST just paste the meta tag in the Webmaster tool section in the plugin and verify it. For detailed step by step guide see the YOAST article.
Optimizing Blog Post For SEO
The important factor that could help the WordPress SEO for sure is the blogs and contents. Optimizing the blog content to the SEO is another big topic hence I will give a gist of it here.
Check for the best keyword match to your content use tools like MOZ explorer or the Google keyword planner tool from your Adwords account.
Select the best keyword with ample amount of search and built your content based on it
Try to give inbound links within your website articles and outbound links to other sites with relevant topics
Use the keywords in the H2, H3 tags and try to use some long tail keywords
Use tags and categories for your post to make it easy for the users and the search engine to get a better idea about your contents.
Bonus WordPress SEO Tips
Apart from the direct factors there are some minor factors that could make an indirect contribution to your WordPress SEO optimization strategy planning
Loading Speed
Loading time of the web page is also an important factor considered in the WordPress SEO optimizations. You can increase the site speed by
Using optimized images
Good hosting server
Caches and installing CDN
Use our speed optimization hacks to improve your site speed by 25%
[experts_box experts_title="Easy One Click Solution:"]Improve your site speed easily without even dropping a sweat. Take our expert help[/experts_box]
Optimize Clicks To Content
For most of the website, their homepage is the authoritative page. Always make sure the important pages and post for your website must fall within 3 clicks from the authoritative page(page with highest page rank in a website)
For example, home > blog > importatn_page
Try to maintain this structure in your website for important pages.
Responsive Theme
A responsive website is one of the important factors to be considered with WordPress SEO, almost I will be making this point as important in my next article next year I think so. Because the need for a mobile responsive site is increasing as we mentioned in our mobile vs desktop trends.
Another important reason is that Google is already planning mobile-first search engine optimization due to the increased number of mobile usage. According to it first, the mobile responsive sites will get more easily than other non-responsive sites.
Thankfully most of the WordPress themes nowadays are coming as a responsive out of the box. There are also free WordPress responsive themes to help you. If your site is not responsive make sure your website is be made responsive.
Use Custom Excerpt For The Post
Excerpts are indirect factors that could help you in the WordPress SEO optimization. The excerpt shows the gist of your article to the user when you share the link.
As social media marketing plays important role in a business, making a custom excerpt is important because that is what your content looks in the social media when they get shared.
To make custom excerpt, in your admin panel at the top right corner there will be a "Screen Option" click on it on the fly down menu check the excerpt option
This will add an extra field in your WordPress text editor workspace at the bottom where you can make your own custom excerpt the excerpt field will be looking like this
[pro_tip title="Pro Tip:"] In some of the theme this option may not be available. Use the Advanced Excerpt plugin to solve this.[/pro_tip]
Best WordPress SEO Plugins
As told before WordPress itself reduces our SEO work by its core design and the rest is taken care by the WordPress SEO plugins all we have to do is to configure website and plugin properly to get the optimized better result.
Here are the result of best WordPress SEO plugins you can use for your WordPress website
Yoast
Even in most of the SEO solution, we mentioned above has the YOAST as the answer. This shows how much potential YOAST inherits in it. The specialty is that most of the basic features needed are provided in the free plugin itself only the advanced features needs premium version.
Yoast SEO features:
Focus keyword and content analysis
Post titles and meta descriptions
Robots meta configuration
Readability check
Breadcrumbs
Primary category
Permalink cleanup
XML sitemaps
RSS enhancements
All in One SEO Pack
All in One SEO Pack is the next best WordPress SEO plugin you get after the YOAST. It also has both the free and premium version. Premium version includes advanced features.
The specialty of this plugin is you get the social media integration in which you can easily control how your content looks on Facebook, Twitter, and other social media networks. From the plugin itself, you can create and submit an XML sitemap to the Google and Bing.
All in One SEO Features
XML Sitemap support – submit your sitemap to Google and Bing and improve your SEO
Google AMP support (Accelerated Mobile Pages)
Google Analytics support
Support for SEO on Custom Post Types
Advanced Canonical URLs
Redirect attachment pages to parent post
Automatically notifies search engines like Google and Bing about changes to your site
Built-in API so other plugins/themes can access and extend functionality
ONLY free plugin to provide SEO Integration for e-Commerce sites, including WooCommerce
Automatically optimizes your titles for Google and other search engines
Generates META tags automatically
Avoids the typical duplicate content found on WordPress blogs
For beginners, you don't even have to look at the options, it works out-of-the-box. Just install
For advanced users, you can fine-tune everything to optimize your SEO
You can override any title and set any META description and any META keywords you want
SEOPressor
The SEOPressor plugin gives you maximum SEO clarity on your WordPress sites with a host of customization & optimization features designed for controlling SEO with ease.
SEOPressor Features
Improved on-page SEO analysis. Rank better with advanced google-emulating algorithm
Accessible SEO intelligence. Actionable SEO insights for better site wide SEO
Comprehensive semantic builder. Codeless solution for essential markup standards
Dynamic crawler control. Customize crawler pathing for definitive indexing
Smart link manager. Monitor and design your optimum link profile
Multiple Keywords Analysis. SEOPressor optimize your content for not just one, not just two, but three keywords
XML Sitemap Generator. Added by popular demand. Skip that additional plugin and take full SEO control with just SEOPressor
SEOPressor make sure you don't over-optimize your content
Enhanced Progressive LSI Keywords Engine powered by LSI Graph
You can now set up local SEO for your local business and maximize your exposure for local searches
Ready For WordPress SEO Optimization
So now you know the simple WordPress SEO tricks that you can make use of to your website. Speaking of SEO there are a whole lot of factors to consider technically. But a single point all the factors combine or start from is the user experience.
[experts_box experts_title="Easy One Click Solution:"]Equip your website with perfect SEO optimizations. Take our expert help[/experts_box]
When your audience starts to like your work then you are going on the right path. At present, SEO isn't something which can be done by metrics. SEO is like a compass that helps the user to get the correct and also the best answer. All we have to do is make our content stand in line with the compass that helps the audience to identify us easily.
If you want to be the first to receive WordPress tips and tricks first in your inbox as soon as it is released please subscribe. If you want to get notified about the latest news please click the BELL icon to your left.