OCTOBER 28, 2016 6 MINS READ
[tables_content title="Table of content"][table_content link_type="custom-link" title="What Is Indexing" link="#index"][table_content link_type="custom-link" title="Google Indexer" link="#google"][table_content link_type="custom-link" title="Sitemap In XML" link="#xml"][table_content link_type="custom-link" title="URL Submit" link="#url"][table_content link_type="custom-link" title="Crawl Errors in Google Index" link="#5″][table_content link_type="custom-link" title="Back-links To Your site" link="#6″][table_content link_type="custom-link" title="Get Indexed In Nutshell" link="#7″][/tables_content]
1. What Is Indexing
A search engine is nothing but a giant sprawling index, a sort of database which lists the sites that it knows. In order for your site content to be included in the result, they need to be included in the Google index.
Search engine indexes a site, it develops in further to collect more information about it using spider/bots. It includes each nook and corner of a site- the robots.txt, the .htaccess, the XML sitemap, the meta tags and so on.
2. Google Indexer
In Google index, the Google-bot gives indexer the full text of the page it finds. These pages are stored in Google index database. This index is sorted alphabetically by search term, with each index entry sorting a list of documents in which the term appears and the location within the text where it occurs. This kind of data structure allows the rapid access to the documents that contain users query terms.
To make a search performances rapid Google ignores common word called stop words( is, or, on, how). Stop words are common that they do little to narrow the search, and therefore they can be safely discarded. The indexer also ignores some punctuation and multiple spaces, as well as converting all letters to lowercase, to improve the performance.
3. Sitemap In XML
A sitemap is an XML document that contains a list of all content on your site, sitemap acts as a map for the search bots. It is a great tool for guiding search spiders on your website and it is a good idea.
To do so we have several plugins to disposal. The 1st & most popular is Google XML sitemap which was trusted by millions of user more than several decades.
Once you create a sitemap using the plugin, you will be able to see www.your-domin.com/sitemap.xml. This is an XML document which contains information about what your site is & where the content is posted. The great solution is Yoast SEO which creates sitemaps automatically, update them with new posts and pages as well as alert the Google when it does do.
4. URL Submit
Just like a sitemap, Google needs to know the URL for your website. But some of them have an opinion that this is not needed, it doesn't hurt and it only takes a moment.
Instead of letting Google guess your name, head back into your Webmaster Tool and select the option to submit a URL.
There is an anonymous URL submission just below the sign-in for Webmaster Tool that also allows you submit your website's link to Yahoo. This is the only way to do it and on its own doesn't anything that' why we recommend it as a step in an allover process.
5. Crawl Errors in Google Index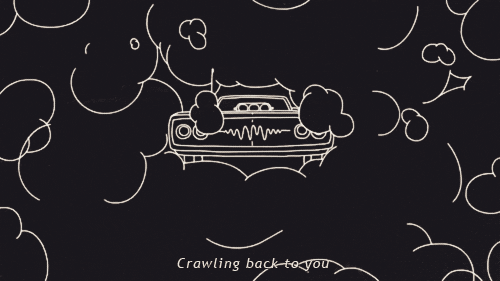 Indexing fails when there is something technically wrong with your site. Thankfully, if that is the case, Google Webmaster Tool will warn about it.
It will do so directly on your dashboard and under the Crawl errors.
Most common error is 404, meaning links to URL that don't exist.
It's fine if there are few of them. However, in this place you will also notice that there is something bigger keeps your site from being indexed. This formation is crucial for taking remedial action & you can find a similar notice on your sitemap menu.
[blockquote"]" We Were Born With Wings, Why Should Prefer To Crawl Life"[/blockquote]
Social Media
Since spiders find new site's by finding links during their crawls, you need to make your URL more prevalent on the web.
Wow, we know all of them has an account on Facebook, Twitter, LinkedIn. This profile that have already been established will make for great fertile ground. Head on to this profile and add links to your new site or blog into page "About Me" of your profile or somewhere similar.
When these were crawled, a URL on your profile like that is bound to be spotted and in the way, you'll have spider all over the site before you know it.
[recommened_reading id="581″ title="Recommended Reading:"]
6. Backlinks To Your site
As mentioned before spider search usually find a site through a direct link.
Links are not only a pathway to your website but also a way for Google to judge its quality better than all. In olden times you could go to any kind of web directions and shoot yourself with links until you ranked high, today this kind of behavior will hurt more than what helps you.
High quality links what we are going to see
Relevancy – The link is coming from a site related to your topic
Trustworthiness – Not for a low quality
Activity – Links that actually sends traffic in your way
Relevant Anchor Text – The text that functions as a link is meaning full
Link Location – Link inside an editorial piece carry more weight than sidebar
Page Rank – If Google already trust the linking page, they will also feel good about website
Uniqueness – Different website that refers to once are more valuable than one website linking
Reciprocity – If the links is one-way street, it means there is no link exchange scheme going on
[Tweet "Go Get a Fine Pathway To Your site #Wpteamsupport"]
7. Get Indexed In Nutshell
One of the 1st steps towards search engine success and free organic traffic is getting indexed by Google, all SEO in the world will not do a good performance. There are a lot of things to google index. Form correct server & WordPress settings to the content optimization and back linking the possibility to improve your chance.
Conclusion
Now, in our lifetime internet take place a predominant part in day to day life, so our call must be careful when it come's to any search engine optimization. There are lots of dangerous spam sites to steal our valuable content. Some are doing it as a hobby but others were doing to block the website from the Google.
The best way to protect your blog and make a strong foundation is by getting to index your site as fact possible. By following this steps you can overcome the problem.