OCTOBER 24, 2016 9 MINS READ
What is Search Engine Optimization? SEO is a set of tactics and techniques adapted to increase the website traffic from the search engine like GOOGLE, BING, YAHOO etc.., via organic traffic. Obviously the first website in the SERP page receives more traffic and SEO is all about this only. SEO may target different kinds of search, which includes image search, video search, local search and so on. This ultimate SEO guide help to improve your WordPress SEO.
[tables_content title="Table of Content"][table_content link_type="custom-link" title="WordPress Speed Up" link="#1″][table_content link_type="custom-link" title="Improving Page Speed" link="#2″][table_content link_type="custom-link" title="5 Features To Make SEO-Friendly Website" link="#3″][table_content link_type="custom-link" title="Content Optimization" link="#4″][table_content link_type="custom-link" title="What SEO guide says about Tag Optimization" link="#5″][table_content link_type="custom-link" title="Image Optimization" link="#6″][table_content link_type="custom-link" title="Yoast" link="#7″][table_content link_type="custom-link" title="Use A Perfect Theme" link="#8″][table_content link_type="custom-link" title="Common SEO Techniques" link="#9″][table_content link_type="custom-link" title="Use Great Caching Plugin" link="#10″][table_content link_type="custom-link" title="XML Sitemap Plugin" link="#11″][table_content link_type="custom-link" title="Social Media Sharing" link="#12″][/tables_content]
1. WordPress Speed Up
Before doing all the things in your website create a child theme first. A question may arise why you need to create it first? you have got a nifty plugin that this in a single click which you can download now.
You can do this by the following best performance, now add a couple of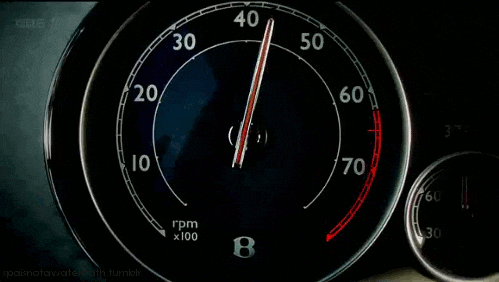 Offloading the static resources of your site, like images, scripts, CSS files, can speed up your site, not only this makes the loading faster for the users, but also your primary server will have less load to handle when you use CDN. It was the server network which will clone all your sites on the location nodes, it will be served by the closest server location. Have a look at How To Speed Up Your WordPress Web Site In 6 ways.
2. Improving Page Speed
There is important to improve the loading speed of your WordPress blog. Now going to see some tips to consider
Choose one of the best hosting providers
Use CDN
Check image size before uploading to your blog
Use very few banners in sidebar
Make use of google speed test tool to get a suggestion to improve page speed
Use few number of plugins
[recommened_reading id="115″ title="Recommended Reading:"]
3. 5 Features To Make SEO-Friendly Website
WordPress is one of the most SEO friendly CMS with plenty of SEO plugins to help you. Your WordPress themes play a vital role in your site's SEO friendliness. Even a good looking theme can be built over a poor HTML code structure, this could affect the site's performance. This is why many WordPress theme developers will let you know that their pages are optimized for SEO. Know How to Select A Best WordPress Theme for Your Business.
A good blog post or page should satisfy all the following criteria,
Title tag with the primary keyword.
Short and readable slug with a couple of keywords maximum.
Compelling and informative meta description.
Have internal and external links to the topic-related resources.
The reader needs a unique goal; makes a content structure with paragraphs, headings list and any formatting type that provides information at its best.
[blockquote] "Google only loves you when everyone else loves you first."[/blockquote]
4. Content Optimization
To make the content optimized the SEO guide suggests few points keep in your mind while using the keyword. The keywords must be
in the first paragraph of the blog post.
in the last paragraph of the blog post.
used at least once in<H2>and <H3>tags within the post.
mentioned within the post with at least 2% keyword density.
[experts_box experts_title="Easy One Click Solution:"]Optimized website give a tough fight to your competitors. Buy SEO and Other Optimization Support Serviceto optimize your website[/experts_box]
5. What SEO guide says about Tag Optimization
As per the SEO guide- Tag and meta tags are used to further label your website. Search engines use them to determine what your WordPress website is about. The keyword should always be present in title tags, meta description tags, and alt tags.
Title Tag
Try to include branding and put it at the end of each title tag, your title must be 70 characters long but don't follow this it is just an example. By default on older versions of WordPress, post title would display as "Blog Name>>Post Title".
Example: "How To Make A Best SEO"
Header Tags
Header tags (H1….H6) are not as important to the search engine. But they are very important in making your content hierarchically and semantically correct. Header tag will help people to read and remember your content much easier.
Meta Description
Meta Description is used by the search engines for crafting the result page. It is also a great way for you to leave a nice first impression. It is a good practice to make your meta description to the content and title. If you use lesser characters in this it will look good.
Image Attributes
Your website should contain images and photos to make your content easy to understand.
Search Engine learns images by
alt tags and
image filenames
People learn by reading
Permalinks
Permalink is also known as permanent link. Permalink ensures that the link not getting into link rot.
6. Image Optimization
Image optimization is important because image search does send a good chunk of traffic to the blog and websites. Using images by compressing and resizing may reduce the page size and increase the loading page on your blog. You can use online and offline tools to compress or resize the image.
The image that you are going to upload in WordPress are already optimized, still you can use plugins like smuch.it to optimize and reduce the size of uploaded images automatically. Use proper image tags in your post to get a better ranking in image search.
7. Yoast
There are a lot of WordPress SEO plugins out there, but the Yoast WordPress SEO plugin is the most preferred. Your page and post will carry the most of your content and it's important to keep them optimized. WordPress SEO plugin will take care of
Page analysis
Technical SEO
Meta and Link elements
Sitemaps
Breadcrumbs
RSS optimization
8. Use A Perfect Theme
Did you know that there are some SEO themes in WordPress, these themes are often the simplest when it comes to code. Simple themes make it easier for the search engines and also make the page load faster.
[Tweet "Make a perfect theme to make a rank in SEO #WordPress"]
9. Common SEO Techniques
Here are some most common SEO techniques you can use on any site:
Use keyword combinations for web pages.
Put keywords in meta tags.
Shorten your permalinks within your page.
Links to other pages within your page that are relevant.
Connect your WordPress with Facebook, Twitter.
Use image Tags.
Try XML site mapping.
10. Use Great Caching Plugin:
The WordPress caching plugins are obliviously quite useful, installing the caching plugin will improve your sites load time. Installation of plugin like
make the complex tasks of adding caching rules to your website elements easier. Combining such plugins with advanced caching could help in better loading speed of your website & ultimately speed up WordPress.
Page Cache – Will be easily installed and cache the post and page in WordPress.
Minify – It allows to combine CSS and JS.
Object Cache – Cache data which may be computationally expensive to regenerate.
Compress Page – Just used to compress the file.
Database Cache – Fastest cache engine for WordPress.
CDN Support – Will drastically reduce server lag.
you can witness that your site loads faster.
[recommened_reading id="156″ title="Recommended Reading:"]
11. XML Sitemap Plugin
An XML sitemap is important for all kind of sites as it help search engines to find all the post, pages and other links of the site on one page. .xml sitemap plugin is vital for WordPress blog. Providing a search engine link to all pages on your site, in XML format helps search engine to locate your site content easier and faster.
The standard XML sitemap looks like:
[code lang="xml"]
<?xml version="1.0″ encoding="UTF-8″?>
<urlset xmlns ="http://www.wpts.com/0.9″>
<url>
<loc> http://www.example.com/</loc>
<lastmod>2015-06-23</lastmod>
<priority>0.8</priority>
</url>
</urlset>
[/code]
It was the great example of XML sitemap
12. Social Media Sharing
Most of the search engines including Google will take a help of social networking website like Facebook, Twitter, linked in, Google+ etc to determine the reaction of the web page is getting from real users. When you like a link on Facebook 0r re-tweet your favorite blog post on twitter search engine uses this. So you should implement a social sharing button on your website as it is also an important factor mentioned in our another post 19 Best WordPress Plugins for Marketing.
[recommened_reading id="770″ title="Recommended Reading:"]
Conclusion
SEO is a must do task for each and every blog or website, because without it, it is tough to get organic search traffic when you work with the WordPress Powered website. This SEO guide help you in the process of improving the volume or quality of traffic to your website from the search engine like GOOGLE, BING, YAHOO etc.., SEO becomes very easy when you use the target keywords
naturally
in titles and headings and
Use a perfect theme to give a pleasant experience to your user.
These are the example to make the best SEO, checks if things are better for your site or not, ideally you should see a significant rise in organic traffic level of your site.